"Action on behalf of justice and participation in the transformation of the world
fully appear to us as a constitutive dimension of the preaching of the Gospel,
or, in other words, of the Church's mission for the redemption of the human race
and its liberation from every oppressive situation."
Justice in the World: Synod of Catholic Bishops, 1971. No 6
The Congregation of Our Lady of Charity of the Good Shepherd was granted special consultative status to the United Nations Economic and Social Council (ECOSOC) in 1996. The current NGO Main Representative and Director of the Good Shepherd International Justice Peace Office (GSIJPO) in New York is Sr. Winifred Doherty from Ireland. Sr. Winifred heads a team of international NGO representatives based in New York, Switzerland (Geneva), Madagascar, Brazil and Beirut. To read more about the GSIJPO click the button below:
Good Shepherd Position Papers
In 2011, the Congregation of Sisters of Our Lady of Charity of the Good Shepherd published a set of Good Shepherd Position Papers to serve as a tool toward relevant development of programmes, policy, and advocacy.
This 2018 Position Papers update encompasses the Congregational Chapter Direction statement of 2015. It integrates insights of Catholic Social Teaching, including teaching of our current Pope Francis; it draws on the international work of our Congregational Non-Governmental Organisation (NGO) representative at the United Nations (UN), including the 2030 Agenda for Sustainable Development and the Sustainable Development Goals (SDGs).
To read more about the Position Papers, click here:
To access the Good Shepherd Position Papers on Migration, Economic Justice, Girl Child, Trafficking, Prostitution, and Integral Ecology, click here: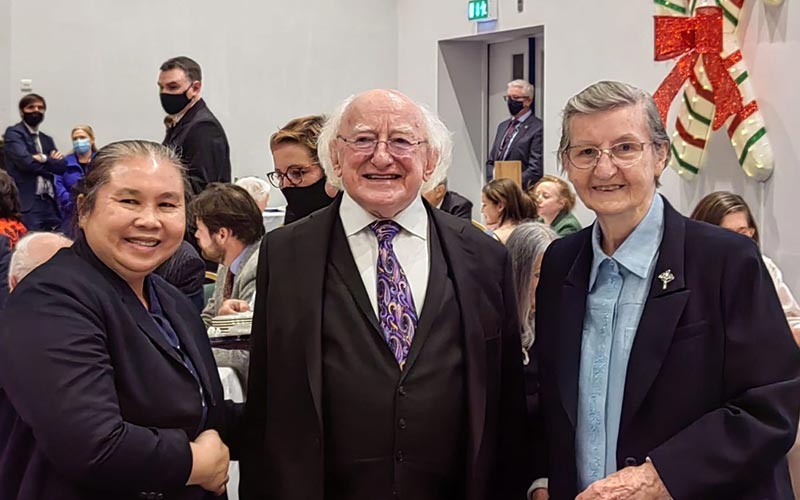 "I am grateful and feel it is an honour for our congregation and the missionaries who have…